The Role of Home Sleep Testing in Dental Sleep
Date: Wednesday, May 18, 2016
Time: 2–3pm ET / 11am–12pm PT
Speaker: Mayoor Patel, DDS, MS, Diplomate, ABDSM
As AASM guidelines recommend the use of portable monitors to assess patient response to non-CPAP treatments for obstructive sleep apnea (OSA)1, home sleep testing (HST) is increasingly being used in the management of OSA patients on oral appliance therapy to determine the optimal amount of advancement2. When utilized in tandem under the guidance of board certified sleep specialists and AASM-accredited facilities, HSTs may help dental sleep professionals strengthen collaborative efforts among multidisciplinary teams.
Join us for a complimentary webinar on Wednesday, May 18 (2pm ET/11am PT), where you'll learn:
Clinical guidelines for the use of HSTs
Overview of the HST device landscape
How dental sleep professionals may incorporate HST into multidisciplinary efforts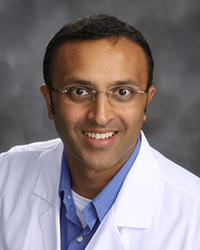 Meet the presenter, Dr. Mayoor Patel
Dr. Mayoor Patel received his dental degree from the University of Tennessee in 1994. After graduation, he completed a one-year residency in Advanced Education in General Dentistry (AEGD). In 2011 he completed a Masters in Science from Tufts University in the area of Craniofacial Pain and Dental Sleep Medicine. Dr. Patel has earned a Fellowship in the American Academy of Orofacial Pain, American Academy of Craniofacial Pain, the International College of Craniomandibular Orthopedics and the Academy of General Dentistry. He also became a Diplomate in the American Board of Dental Sleep Medicine, American Board of Orofacial Pain, American Board of Craniofacial Pain and American Board of Craniofacial Dental Sleep Medicine. Since 2003, Dr. Patel has limited his practice to the treatment of TMJ Disorders, Headaches, Facial Pain and Sleep Apnea. Additional contributions have included published textbook chapters, a consumer book on treatment options for sleep apnea and various professional and consumer articles. He also holds patents on oral appliances for sleep apnea and other related products.
1 Collop N et al. Clinical Guidelines for the Use of Unattended Portable Monitors in the Diagnosis of Obstructive Sleep Apnea in Adult Patients. JCSM 2007; Vol. 3, No. 7: 737–747.
2 Love A et al. Home Sleep Testing and Sleep Apnea: A Review for Dentists. J Dental Sleep Med 2015; Vol. 2, No. 2:45–52.
Impact of the New Clinical Practice Guidelines for Oral Appliance Therapy
December 16, 2015
Gregory Essick, DDS, PhD
The Doctor's Perspective
July 16, 2014
Dr. Todd Morgan, DDS
Discuss the impact of OSA
(Obstructive Sleep Apnea)
June 11, 2014
Dr. Jonathan Lown, MD NY Sleep Medicine
Six Protrusive Effects, Does the appliance style play a part?
May 14, 2014
Dr. Kent Smith, DDS, DABDSM
SDB, Bruxism, TMJ
April 16, 2014
Dr. Ron Prehn, DDS, Diplomate of AADSM and Orofacial Pain
The TMJ, Pain and Sleep
March 12, 2014
Dr. Steve Carstensen, DDS, DABDSM
Collaboration with Sleep Professionals
February 12, 2014
Dr. Nicole DeCaria Chenet, DDS, DABDSM
Discover the Narval Difference
(presented in French)
January 23, 2014
Dr. Jean-Francois Masse, DMD MSC